The most widely used method to classify carious lesions is using G.V. Black's classification, which was developed by G.V. Black in the early 1900s. It describes caries based on the anatomical location on the tooth. It is one of the easiest ways to describe carious lesions.
The classification is quite simple with 5 classes.
Class I
This is caries affecting the pits and fissures of teeth (i.e. just the occlusal surface).
Class II
A carious lesion which involves the interproximal areas of posterior teeth. Often, this is best seen using bitewing radiographs.
Class III
A carious lesion involving the interproximal surfaces of anterior teeth.
Class IV
A carious lesion involving the interproximal surface on anterior teeth AS WELL AS the incisal edge.
Class V
Carious lesion affecting the cervical third of the tooth, both anterior or posterior.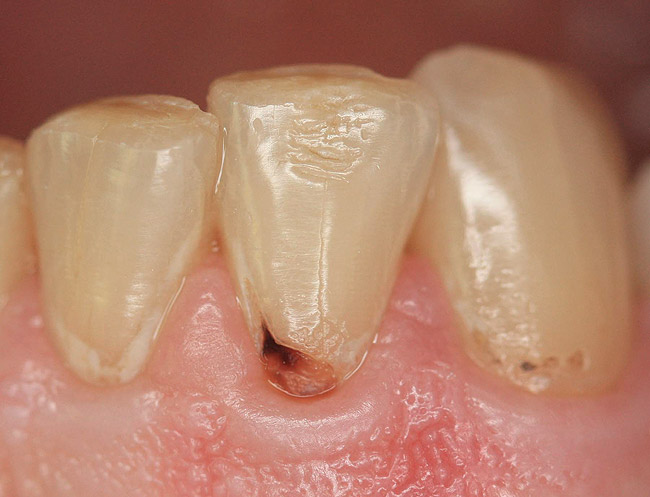 These classes are summed up in the following image:
You may note the extra Class VI which has since been added to the original classification. Class VI carious lesions are lesions involving the cusp tips, however, it is very, very rare that just cusp tips would be affected, therefore this class is rarely used. 
References and Recommended Reading
We are sorry that this post was not useful for you!
Let us improve this post!
Tell us how we can improve this post?
📰 Subscribe Now! 📰
Sign up to the dentalnotebook newsletter to be kept up-to-date with the latest posts and valuable content!